Das Mörtal
- BIOGRAPHIE -
FR  
Das Mörtal commence son parcours à Berlin, inspiré par des artistes tels que Steve Moore et Aphex Twin. Le producteur forge un son obscur et nostalgique, mélangeant habillement des influences qui passent de la techno allemande aux trames sonores de films d'horreur et de science-fiction. Avec plusieurs EPs et albums à son actif, il s'est produit dans plusieurs grands festivals comme Osheaga, Transmusicales de Rennes, FME et le Meg Festival, tout en assurant les premières parties de Vitalic, Perturbator, Carpenter Brut, etc.  

Après quelques années de carrière, l'énigmatique producteur synthwave offre aujourd'hui un son qui lui est propre, une signature musicale unique charmant un public de plus en plus grand à travers le monde. Fort de plus de 20 millions de streams uniquement sur Spotify, Das Mörtal reçoit du soutien média et radio dans une douzaine de pays, ainsi que sur plusieurs pages influentes sur Youtube.  

Sur scène, il cumule près d'une centaine de spectacles depuis 2015, incluant plus d'un 70 dates aux États-Unis et en Europe (Royaume-Uni, France, Scandinavie).

EN
Das Mörtal began his journey in Berlin, inspired by artists such as Steve Moore and Aphex Twin. The producer forges a dark and nostalgic sound, skillfully mixing influences that range from German techno to horror and sci-fi film soundtracks. With several EPs and albums released, he has performed in several major festivals such as Osheaga, Transmusicales de Rennes, FME and Meg Festival while opening on tours for Vitalic, Perturbator, Carpenter Brut, etc.  

Now part of the world's leading synthwave producers, the enigmatic artist offers a more personal sound, a unique musical signature charming a growing audience worldwide. With over 20 million streams on Spotify alone, Das Mörtal receives media and radio support in a dozen countries, as well as on several influential pages on Youtube.

On stage, he has racked up nearly 100 shows since 2015, including more than 70 dates in the U.S. and Europe (UK, France, Scandinavia).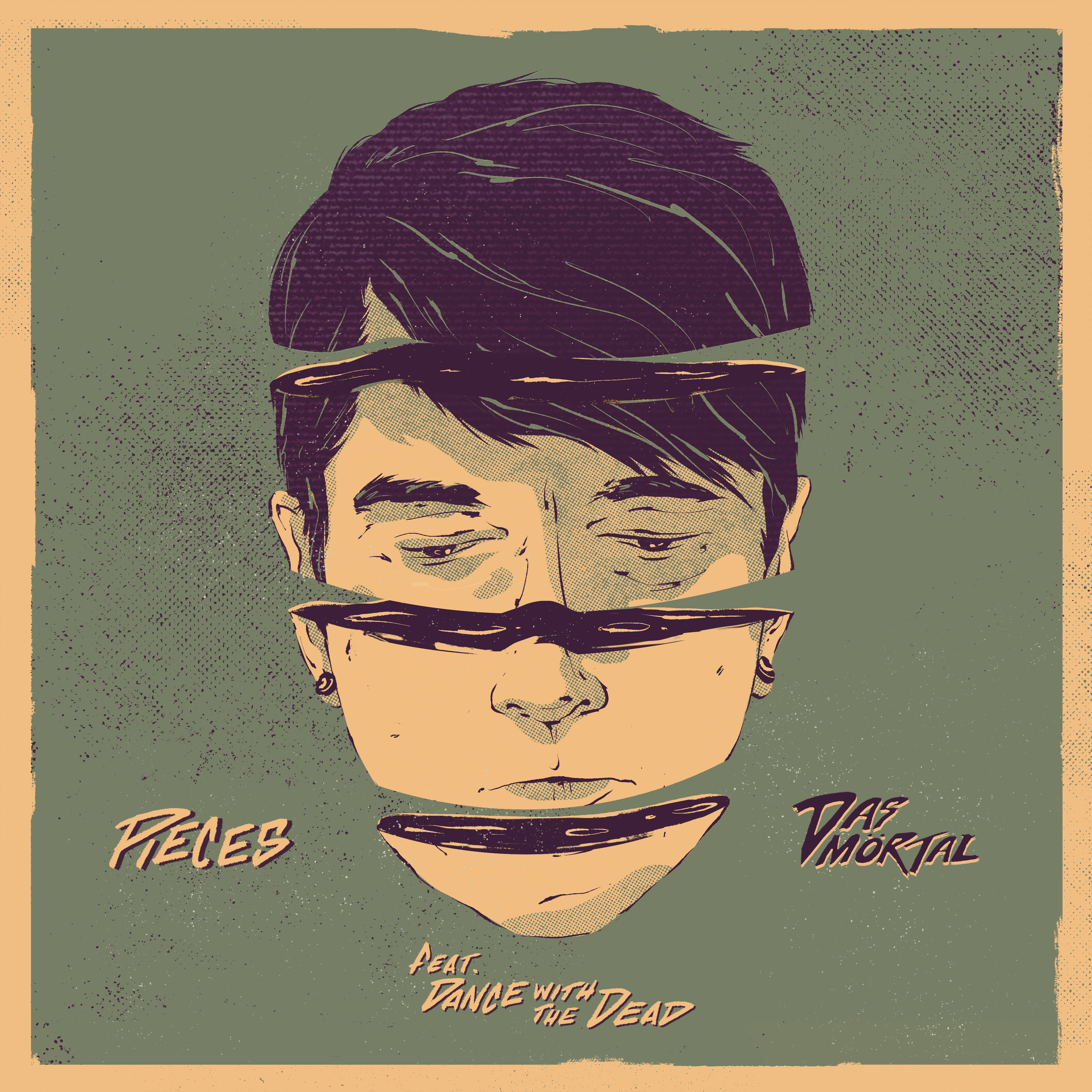 PIECES
Single (2023)